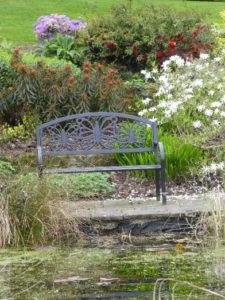 • 2 categories: large garden and small garden
• Independent judge
• Judging in summer
• Cup and shield winners will be announced at the Show
Judging date: June/ July to be announced shortly
Thank you to those who entered last year.
All gardens entered last year (except the 1st prize winners) will be automatically entered this year, unless you tell us not to.
Why not enter your garden?
We warmly welcome new entrants.
Contact the co-ordinator Gwenda Inight on gwenda.inight@googlemail.com or Dianne Reece on 01773 550790
Cottage, courtyard, landscape, formal, big, small, wildlife-friendly, family-friendly…whatever your garden style, whatever the size…